We're  Growing! 
Check out our newest additions. 

There are over 600  cookstoves, 

nearly 100 Chili stands, and bunches

of other miscellaneaus items . 

Just click below on "Chili Stuff." 

There is also a button for "Oil Paintings,"

that includes some more serious art

The "Scrapbook" button has various and assorted fun photos from cookoffs. 

Check it out from time to time,

You just might be there!

Thanks to all our friends that

continue to encourage this project.

See you down the Chili Trail!. 

Be sure to look for me,

Your Old friend,

Miss Ding A. Ling

My name is Wendell Rankin.  I love to paint.  If it has a paintable surface and stands still long enough, I'll try to paint it.  I've painted planes, cars, trucks, rocks, hats, and water towers. And there have been billboards, signs and score boards. But, I guess the single most object I have painted on is the Coleman cookstove.  The kind that competition Chili Cooks use for Chili Cookoffs.   On this site, I will attempt to share  my love for art.  Thanks for coming, enjoy your visit!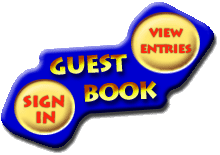 Dedicated to the Memory of   Jo Rankin

Wendell Rankin 1705 Windlea Dr Euless, TX 76040 817.684.1369
"Are You an Elvis Fan?"

Let me take you back to when Elvis bought his big plane.  Well, I got the job of painting the logo on the tail section "TCB" Taking Care of  Business and Lisa Marie on the sides.  We also were invited to go inside after the work was done.  It is now at Graceland and can be viewed just as we painted it .  

              Just click on EP's picture and take a look